Area hotels filled with Florence evacuees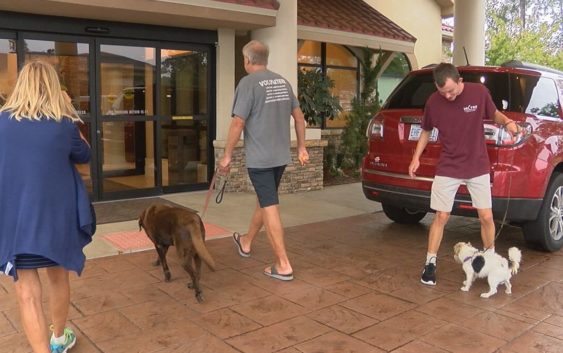 View The
Original Article Here
Share on Facebook
Tweet on Twitter
LELAND, NC (WWAY) — Hotels that stayed open in our area are full of coastal residents escaping the hurricane. Some are even completely full.
Residents share how fearful they are of what is yet to come with Florence. Many are worried that they may not have a home to go back to.
"You know, it was a Category 4 for awhile, then a 3, and we just don't want to take any chances. Human life is more important than material things," Mark Campbell of Carolina Beach said. "We've met a lot of nice people here who are in the same situation that we're in, so it's kind of comforting to know that we're not in it alone."
"We're just hoping that everything is in tact when we return," Oak Island resident Maryanna Dunn said. "And we just built the house two years ago. So it is on stilts. It's 19 feet high up. So who knows?"
Dunn says they were lucky to get one of four rooms at the Best Western in Leland that accepts pets. She says the hotel has been kind enough to let more people bring their pets for an extra fee.