Four dead from Hurricane Florence, including mother and baby, say officials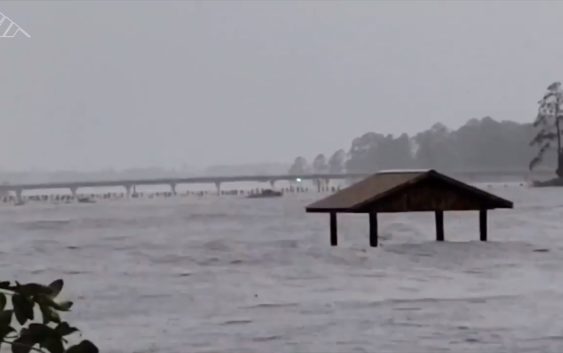 View The
Original Article Here
The Wilmington Police Department is reporting what it believes to be the first two fatalities in Wilmington caused by Hurricane Florence.
A tree fell on a house on Mercer Avenue, killing a mother and her infant, said the department in a tweet. The father was transported to a local hospital with injuries.
Identities of the victims were not released.
A third person died in Pender County, according to Pender County Emergency Management Director Tom Collins. The woman was at her home in Hampstead. Collins told WWAY the woman had a heart attack Friday morning.
WECT reported downed trees kept emergency vehicles from getting to the woman before she died.
Another person was killed in Lenoir County while plugging in a generator, authorities say.
The deaths came as the storm was turning through the southeast part of the state, dumping more than 20 inches of rain in some communities. Gusts of winds in the 50 to 100 mph hour range were also reported, and the National Hurricane Center predicted trees would be knocked down.
Gusts in the 50 to 100 mph range have been recorded in communities across the southern part of the state since Hurricane Florence came ashore at 7:15 a.m. Friday.
The National Hurricane Center says the high winds — combined with rain-soaked soil — will cause many trees to fall in coming days, crashing into homes, streets and onto power lines.
Mark Price: 704-358-5245, @markprice_obs