Hurricane Florence: 70 evacuated from Jacksonville, North Carolina hotel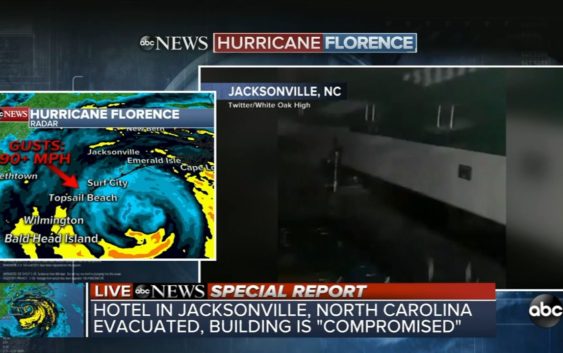 View The
Original Article Here
A North Carolina city says about 70 people have been rescued from a hotel whose structural integrity is being threatened by Hurricane Florence.
The city of Jacksonville's statement says people have been moved to the city's public safety center as officials work to find a more permanent shelter.
Officials found a basketball-sized hole in the hotel wall and other life-threatening damage, with some cinder blocks crumbling and parts of the roof collapsing.
None of the people rescued were injured.
(Copyright ©2018 by The Associated Press. All Rights Reserved.)