Brunswick County issues curfew as flooding risk increases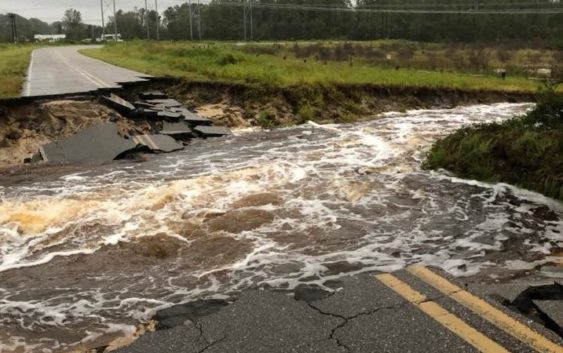 View The
Original Article Here
Share on Facebook
Tweet on Twitter
BRUNSWICK COUNTY, NC (WWAY) — Brunswick County has issued a dawn-to-dusk curfew for unincorporated areas of the county for the foreseeable future as the floodwaters from Hurricane Florence continue to rise around the area.
Emergency Management Director Brian Watts said crews are actively doing rescues around the county.
He says Leland from the Cape Fear River to Town Creek as well as the area from Town Creek to Lockwood Folly are virtually islands as water continues to rise and cut off roads.
The NCDOT says US 74 is impassable in both directions near Old Fayetteville Road due to active flooding.