One year later, Puerto Rico and Virgin Islands still struggle to recover from Hurricane Maria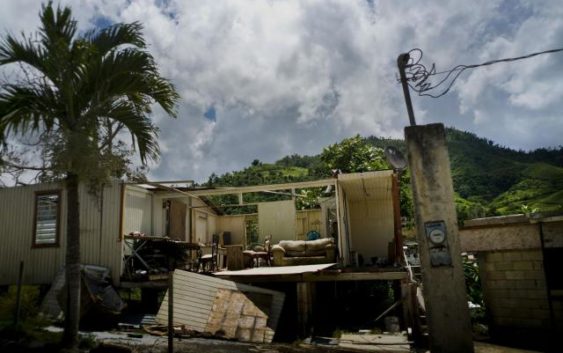 View The
Original Article Here
It's been one year since Hurricane Maria devastated Puerto Rico and the Virgin Islands, and many areas still struggling said they challenges people faced have help them grow as a community.
One year ago, Hurricane Maria changed Puerto Rico and changed lives on the island.
"Some people are doing the best they can," Puerto Rico native Jorge Santana said.
The storm was the second of a one-two punch for the Virgin Islands, where Hurricane Irma hit two weeks earlier.
The owners of Neuse River Brewing in Raleigh used to live on St. Thomas and still have friends and family there.
After the storm, Jennifer Koralov, her husband and friends like Joy Matheny put together an ongoing fundraiser, selling T-shirts with all proceeds going to the Virgin Islands.
"I was in tears, I was in tears," Matheny said.
The Koralovs went back to visit St. Thomas over the summer.
"Flying in is when it really hit us," Koralov said. "It was brown and desolated and blue tarps everywhere."
In Puerto Rico, progress has been made in major cities like San Juan.
"People can travel from here, for example, be a tourist, visit hotels, beaches restaurants," Santana said.
The destruction, though, can still be seen in the mountainous regions.
"The mountainous area is just very hard," Santana said.
While the slow rebuilding process continues in both the Virgin Islands and Puerto Rico, everyone is hopeful for recovery.
"They're so resilient. They're finding different ways to make money so, for example, the beaches. There are no trees on the beach and there's no shade, so people are selling umbrellas," Koralov said.
"What I want for them is to have jobs, come back to work. They love to work, they love to receive people," Santana said.
The consensus is that it will still take more time for the Virgin Islands and Puerto Rico to fully recover from Hurricanes Irma and Maria.