NC governor declares state of emergency as Cat-4 Hurricane Michael batters Florida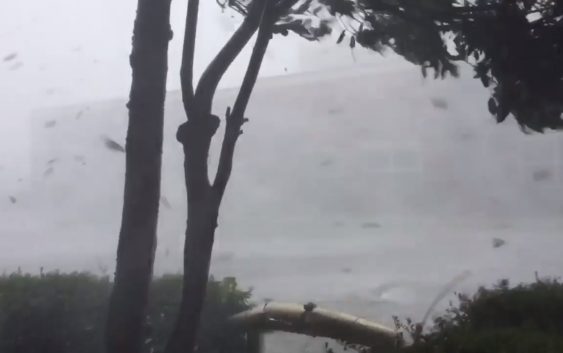 View The
Original Article Here
Gov. Roy Cooper declared a state of emergency Wednesday morning in 66 North Carolina counties as Hurricane Michael neared Florida as a Category 4 storm.
The governor called it "a dreadful storm."
"North Carolina is staring down another powerful hurricane less than a month (after) Hurricane Florence battered our state," Cooper said at a news conference.
The storm's track would take it into the Carolinas, dropping as much as 7 inches of rain in some parts of central North Carolina, Cooper said in a news release. Rain is expected statewide, with the hardest rain Thursday, he said.
Winds of 39 to 73 mph are expected in the Carolinas, The Charlotte Observer reported.
A tropical storm warning has been issued for six counties in southeastern North Carolina, according to Cooper's news release: Brunswick, New Hanover, Pender, Bladen, Columbus and Robeson counties. Florence hit the same area last month, causing widespread flooding.
Cooper's emergency declaration authorizes the state to help respond to the storm, paves the way for requesting further assistance and triggers a state law against price gouging.
There are still 11 shelters open in North Carolina after Florence, according to information provided at the state news conference. So far, there is no discussion of opening others.
Cooper also waived restrictions on trucks and heavy vehicles traveling through North Carolina, his office said in a news release, and activated 150 National Guard troops who will report for duty Wednesday.