Highway nears reopening more than a month after Florence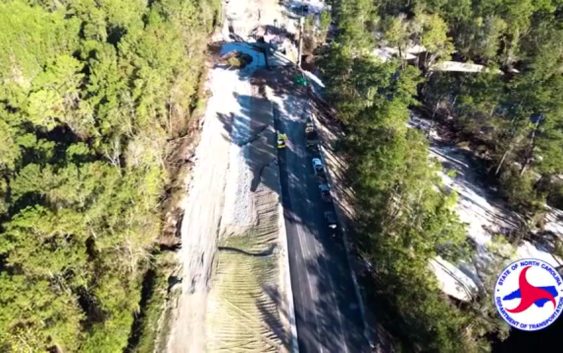 View The
Original Article Here
PENDER CO., N.C. (WTVD) —
More than a month after Hurricane Florence devastated North Carolina, a major highway remains closed.
Water from Florence turned US-421 near Wilmington into more of a river than a road.
In addition to covering the pavement, the flood water caused significant damage to the area.
North Carolina Department of Transportation is building a temporary bridge that will allow traffic to once again use US-421.
Crews hope to open the temporary bridge this week.
After the temporary bridge is completed, NCDOT crews will begin work on a permanent bridge.
(Copyright ©2018 WTVD-TV. All Rights Reserved.)