RV business spikes after Hurricane Florence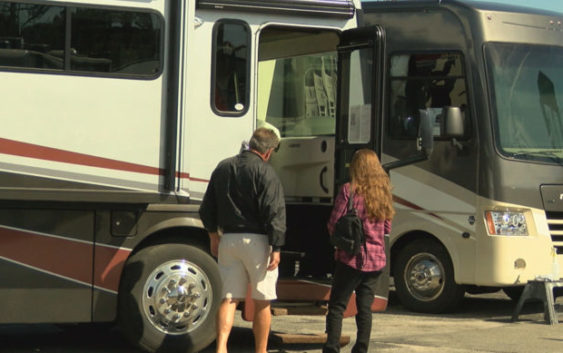 View The
Original Article Here
Share on Facebook
Tweet on Twitter
Rex and Sons RV in Wilmington has seen an increase in business after Hurricane Florence. (Photo: WWAY)
WILMINGTON, NC (WWAY) — Rex and Sons RV in Wilmington has seen an increase in business after Hurricane Florence.
Operations Manager Travis Creech says after the storm, their rental RVs and trailers were completely booked. Creech says they have had families in and out, either renting trailers or buying ones to move into permanently.
He says they have even had to send people to other places once they ran out of RVs.
"We have had an increase with demand because more folks needed it that wouldn't have even thought about and RV actually, until they saw what type of a resource that it could be for them," said Creech. "Especially during times when you need a little mobile clubhouse."
Creech says they are working with FEMA to provide some of their trailers for recovery efforts. He also says they now have some more RVs available.