49ers, Raiders alter schedules due to smoke from wildfire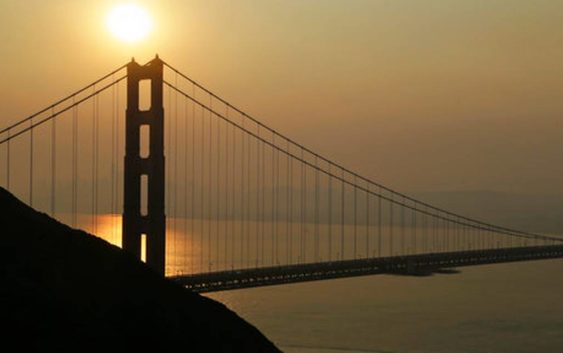 View The
Original Article Here
The San Francisco 49ers shifted workout times Friday as smoke from a massive Northern California wildfire affected the air quality in the Bay Area.
With the air quality rated at levels considered unhealthy, the 49ers worked out earlier so they could get off the field before conditions worsened.
The team has been in contact with NFL officials to keep them updated about the situation, 49ers spokesman Bob Lange said. The 49ers don't play until Monday, when they host the New York Giants.
Cornerback Richard Sherman was monitoring the air quality on his phone before the team took the field.
"Well, I've got to, I've got kids," Sherman said. "I just talked to my wife, making sure they're not letting them go outside. Some of these schools, you would think it's common sense."
The NFL is also monitoring the situation in nearby Oakland, where the Raiders are scheduled to host the Los Angeles Chargers on Sunday afternoon. The Raiders also altered their practice routine Friday, changing to a walkthrough instead of a full practice as a precaution.
Coach Jon Gruden said he didn't know if the poor air quality would force any change to the game schedule.
"I hope that the fires go away," he said. "I'm more concerned about a lot of people that are being impacted by this. We'll react to whatever the circumstances are, whatever happens. I just hope this ends fast."