List: Roads closed, schools delayed due to flooding
View The
Original Article Here
Raleigh, N.C. — Downed trees, weather-related crashes and impassable roads were reported Tuesday following steady, heavy overnight rain.
Road closures
Major road closures in Wake County include:
Capital Boulevard at Peace Street
Atlantic Avenue at Hodges
NC-50 south of Norwood
NC-97 at US-264
Piney Grove Wilbon Road at Spence Farm Road
Creedmoor Road at Mattlyn Court
Magnum Dairy Road between Kimi Road and Brayer Path Road
Major road closures in Durham County include:
Left lanes in both directions on I-40 flooded near Exit 274 for NC-751
Mineral Springs Road at Butler Road and Valleydale Road
Snow Hill Road
Old Oxford Road near Cassam Road
Major road closures in Orange County:
S. Estes Drive at Fordham Boulevard
Durham, Person schools delayed
Durham and Chapel Hill were most affected by isolated flooding on roads.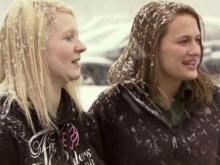 As a result, schools in Durham and Person counties made the decision to operate on a two-hour delay Tuesday.