Hurricanes create need for more Angel Tree gifts this Christmas
View The
Original Article Here
Raleigh, N.C. — A growing number of families are in need this holiday season, many because of Hurricanes Michael and Florence.
According to the Salvation Army, more 7,800 families have signed up for the Angel Tree program in Wake County, which provides clothes and toys for children who otherwise may go without on Christmas. That's 500 more angels than last year.
"We actually had to host a late registration date because of the impact of the hurricane," said Gessica Pierre with the Salvation Army of Wake County. "They're definitely feeling it because, with a devastation like that there comes expenses that you have to make."
One teen told WRAL she adopted an angel this year because, when she and her siblings were growing up, they were on the angel tree for years.
"I just really appreciated other people bringing me gifts because I wasn't fortunate enough to have it, and I wanted to give that back to kids," said Rayne Addison. "It always made me feel special so I want to make other kids feel special."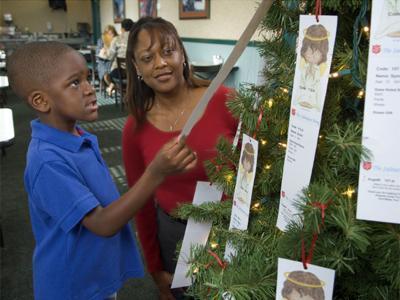 Angel trees will be up until Dec. 14. You can find them at Cary Towne Center, Crabtree Valley Mall and Triangle Town Center.
The Salvation Army also needs volunteers to staff the three Angel Trees.