Following Florence, it's proving to be a challenging season for Cary strawberry farm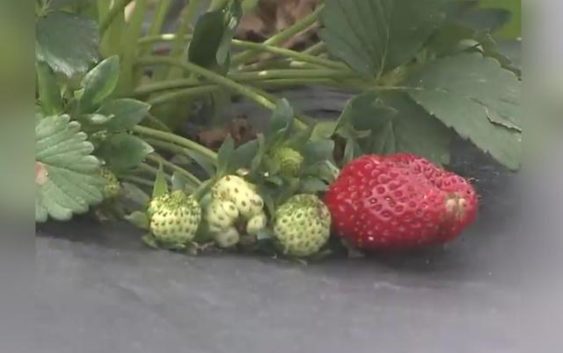 View The
Original Article Here
Cary, N.C. — In the last year, North Carolina's weather has been detrimental to Phillips Farms in Cary.
Normally, the strawberry business is open and booming this time of year, but right now, it is closed because of Hurricane Florence and the bad weather that came with it.
Last year, hurricanes pounded North Carolina. Some folks like Michael Phillips are still feeling the impact.
"The ground is not ideal. The planting conditions – the plants were late to get into the ground and the depth was hard to get the planting right because of the ground conditions. So, it's been a rough year," said Michael Phillips, owner of Phillips Farms.
Phillips has spent months trying to make the best of a tough situation. Right now, his crops of berries are his main concern.
"The berries are still looking good so, it's unbelievable how lucky we've been," he said.
Phillips says he's lucky that people are still showing up to pick them. Last week, he opened for one day and sold out in less than two hours after 200 customers showed up.
"This is how our family lives. And not only do we do this, we do all of our activities and all of our business outside. So, the weather in a huge factor in how we live," he said.
Now, Phillips says he'll be praying that the extreme weather holds off so he can have enough berries to salvage the rest of the season.
Phillips said he hopes to open one day this week. They'll determine which day based on Sunday's chance of severe weather.