York County sees downed trees, flooding after severe weather
View The
Original Article Here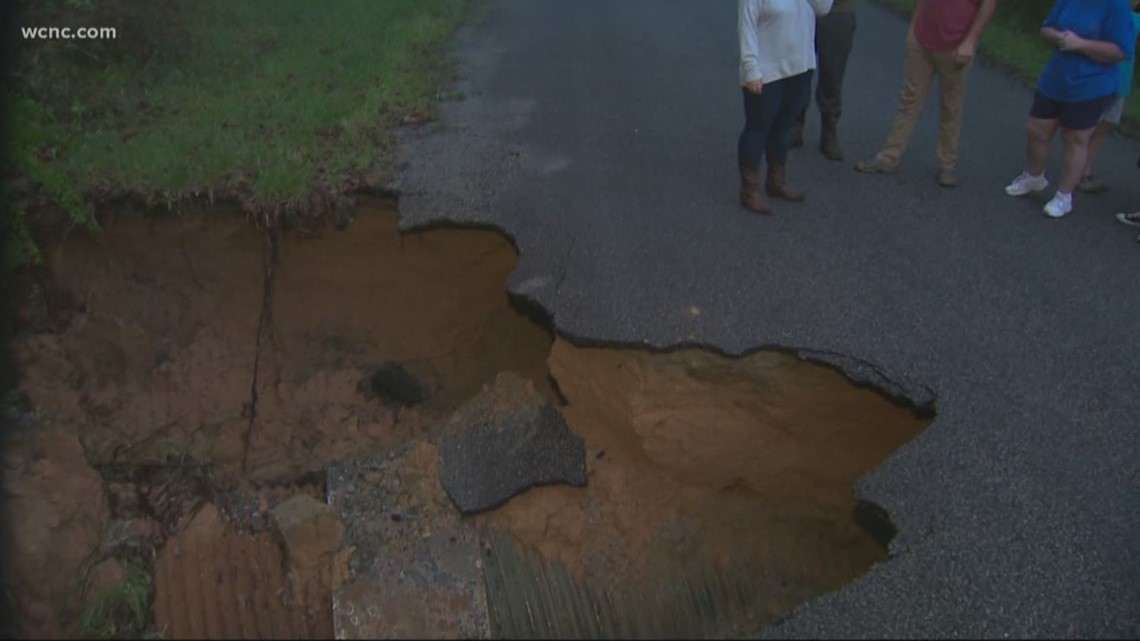 YORK COUNTY, S.C. — Chunks of flat rock roads in York County, South Carolina are falling apart. Saturday's downpours caused a massive water pipe to buckle.
"It has never happened before," Meghan Smith, a neighbor, said.
Smith said they've never seen anything like that in the decades they've lived in the area.
"[It] was just deafening," Smith said. "It was very, very loud. I've never heard it that loud before."
The road is now closed by a sign and cones. It's just one of many places impacted by flooding.
The York County Sheriff posted pictures of impacted vehicles, warning drivers to turn around if they see blocked roads.
Authorities say it only takes a few inches of moving water to push a vehicle off the roadway.
In Cabarrus County, flooding closed the Coddle Creek Bridge. First responders helped one driver get to safety. The water shut down a nearby park as well.
"The clouds turned really dark, and the sky turned completely black over our house," said Beth Lowe, a neighbor.
Much of the foothills were under a tornado warning Saturday. Shoppers were grateful the warnings were not as bad as it looked.
"Things always seem to happen up that way," Lowe said. "For some reason. The tornadoes, or the uprooting of trees and things like that. I've been in tornadoes here in Hickory."
A round of storms left a mark Saturday night, as residents brace for the next round on Sunday.
"It's going to get worse," said Meghan Smith, a neighbor. "It's definitely going to get worse because of all the storms that are coming back tomorrow."
Authorities say it's always important to not go around roadblocks. They say when people do they not only put their lives in danger but the lives of first responders as well.
Popular on WCNC: