Slow-moving storm drenches Ogden, floods roads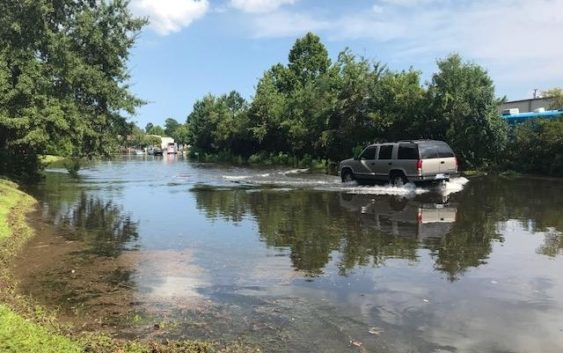 View The
Original Article Here
By Cammie Bellamy StarNews Staff
Bright Leaf Road at Wendover Lane among streets closed due to high water
NEW HANOVER COUNTY — Several roads in the Ogden and Middle Sound areas of New Hanover County are flooded after a brief but heavy storm Wednesday afternoon.
New Hanover County emergency dispatchers said as of 4:45 p.m., police were closing Bright Leaf Road at Wendover Lane, behind Big Lots, due to standing water. Flooding was also reported in the 7400 block of Market Street and on Amsterdam Way.
Dave Lowenthal, a meteorologist with the National Weather Service's Wilmington office, said a slow-moving storm dumped nearly 4 inches on parts of northeastern New Hanover County.
"It's just the one storm that sat there for an hour or so that caused all those problems," he said.
Reporter Cammie Bellamy can be reached at 910-343-2339 or Cammie.Bellamy@StarNewsOnline.com.
https://omny.fm/shows/cape-fear-unearthed/playlists/podcast/embed?style=artwork" width="100%" height="500″ frameborder="0″>