Hurricane Ike survivor prepares to ride out Hurricane Florence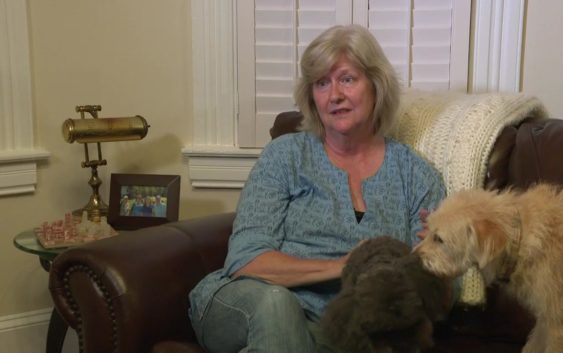 View The
Original Article Here
WILMINGTON, N.C. – It is decision time for more than one million people under mandatory evacuation orders along the coasts of North and South Carolina and Virginia and residents are all asking the same question: Do I stay or do I go?
Alice Melott has faced this decision before. Exactly 10 years ago, in the face of Hurricane Ike, she decided to evacuate Galveston. And then Melott lost everything.
"What I went through the first time wasn't the fear of dying. I wasn't in a life-or-death situation. I left," Melott said. "But what I did go through was a couple of years of trying to recover, and coming back and having our reality completely upended, for a long time."
Melott and her wife, Jody Greenwood, also from Houston, now live in Wilmington, North Carolina, with their four dogs. Their home, built more than a century ago, sits 30 feet above sea level.
"Wilmington is so different than Galveston," Melott said. "The topography is different. This isn't a barrier island."
Hurricane Florence is a category four storm, triggering a hurricane warning for more than 300 miles along the east coast, including Wilmington. Hurricane Ike made landfall in Galveston as a category two storm.
But Melott and Greenwood have decided to ride out Florence. Not in their home, but at the home of a friend who lives in a newer home with a large generator.
"We wanted to be here because we've done this before, and we want to be able to help those people who are on their porches drinking lemonade who might not know this is coming," Melott said. "Because those people are going to be devastated."
Copyright 2018 by KPRC Click2Houston – All rights reserved.