In low-lying towns, residents decide whether to face Florence head on
View The
Original Article Here
There is a reason a Carteret County town is called Sea Level.
To get there, you travel a road that rides only a little higher than the water on both sides. The land is low, so many homes are raised high.
Franklin Salter, 80, said Wednesday that he and his wife are staying for Hurricane Florence.
He has some idea what he is up against. He remembers past storms, like Isabel in 2003, where water, he said, was everywhere.
That is why his house was also lifted. If Florence damages his home, he said he wants to be there to fix it.
"If it blows the windows out, I am here to fix it and hold it back."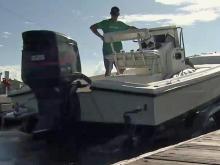 Some 30 miles southwest in Beaufort, James Benton and his girlfriend are headed to Garner, higher ground where they have family.
"From the people I have talked with, this is something you don't want to mess around with," Benton said.
Their house is also ready for Florence, or as ready as they can make it. They have lifted furniture and stacked belongings on top, hopefully out of reach of any rising water.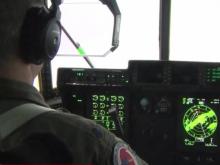 Along the water-front, most boats are gone. Businesses are closed.
But there will still be many who remain to greet Florence, like Salter.
"I don't think it's going to be as bad here as people say it is," he said.