SC governor requests more than $1 billion in federal Florence aid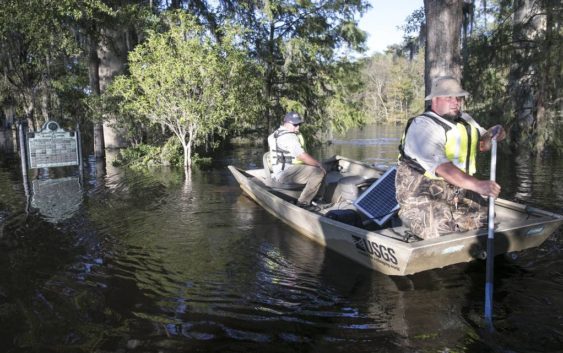 View The
Original Article Here
Recovery from the damage of Hurricane Florence in South Carolina could cost more than $1 billion.
The office of Gov. Henry McMaster formally requested $1.2 billion in aid from the federal government on Thursday as the state deals with continued flooding from the storm nearly a week ago.
The request — in the form of a public letter sent to members of the state's congressional delegation — includes;
▪ $540 million in community development block grants for disaster recovery
▪ $300 million from the federal Disaster Relief Fund;
▪ $165 million from the National Flood Insurance Program
▪ $125 million from the U.S. Agriculture Department
▪ $80 million from the Small Business Administration, and
▪ $18 million from the Federal Highway Administration
"On behalf of all South Carolinians that were affected by Hurricane Florence, I ask that you support the federal disaster recovery requests made by the state, our counties and municipalities," McMaster writes in the letter.
The money will go toward repairs to roads and bridges, water control facilities, utilities, public parks and beaches, as well as building and equipment replacement, the letter says.