They sheltered pets from Hurricane Florence. Now the group may face legal trouble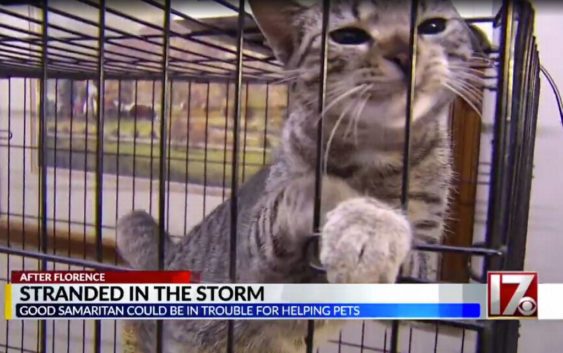 View The
Original Article Here
The director of an animal rescue nonprofit in North Carolina said she was just trying to do the right thing by taking in pets stranded by Hurricane Florence, but Wayne County officials say she may have broken the law, according to local reports.
Crazy's Claws N' Paws in Goldsboro turned over 27 dogs and cats on Monday after Wayne County animal services determined the group was operating an unregistered animal shelter, The (Goldsboro) News-Argus first reported.
The group kept the animals in a temporary warehouse space in Rosewood, according to The News-Argus report. The nonprofit — which serves Wayne, Johnston, Lenoir and Wilson counties — currently operates out of pet foster homes.
North Carolina statutes require a certificate of registration issued by the Animal Welfare Section in order to operate an animal shelter.
Tammie Hedges, the group's founder, is working to turn the space on Route 581 into a registered shelter, according to television station CBS17.
"The goal was to make sure that they were not out there drowning," Hedges told CBS17. "The owners were just going to leave them, in a flood zone, on chains. We don't want that."
Wayne Animal Service Manager Frank Sauls said the matter is under investigation. "If we didn't feel like anything was being done wrong, we should not have taken (the animals)," Sauls said, according to The News-Argus.
Weather officials reported record rainfall amounts from Florence in the eastern Carolinas.
As of Thursday, the storm had been blamed for 31 deaths in North Carolina, The News & Observer reported.