Hurricane Michael strengthens: Category 2 storm heads toward Florida Panhandle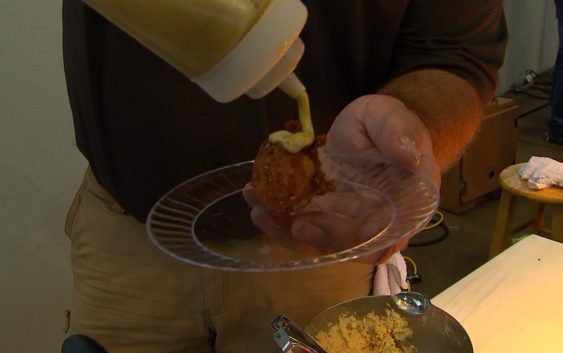 View The
Original Article Here
NORTH CAROLINA —
Storm surge and hurricane warnings are in effect for the northeastern Gulf Coast through Florida.
Michael was upgraded to a Category 2 storm Tuesday morning. Michael's top sustained winds were around 100 mph as it headed NNW at 12 mph.
The National Hurricane Center said the storm is located about 420 miles south of Panama City, Florida.
Forecasters said the center of Michael will continue to move over the southeastern Gulf of Mexico today, and make landfall Wednesday afternoon.
Michael is currently forecasted to be a Category 3 storm when it makes landfall.
The storm will weaken as it tracks toward North Carolina, but it will still bring heavy rain on Thursday.
So, what does that mean for us?
Rain chances go up Wednesday, but Thursday will be the wettest day of the week. This timing could change if the storm slows down.
That much rain could cause some problems as the ground is still rather wet, especially in the Sandhills.
Likely, the onset of the rain will infiltrate into the soil with no problem, but after an inch or so, runoff is possible.
The Weather Prediction Center has about 1-3" of rain falling across our area with a few areas getting as much as 4″. This could cause flash flooding especially since the ground is still saturated from Florence.
Timing and rainfall amounts will be fine-tuned as we get closer to the event. Unfortunately, the first day of the North Carolina State Fair could be rather wet.
The rain clears out Friday morning as a cold front sweeps the storm out to sea.
After the storm moves past, much cooler and drier air moves in and it will finally feel like autumn!
The good news is that Michael will move faster than Florence did, thanks to the jet stream and the aforementioned strong cold front.
Keep in mind with this storm being a few days out, timing and local impacts will change. These predictions are based on the current track of the storm.
(Copyright ©2018 ABC11-WTVD-TV/DT. All Rights Reserved – The Associated Press contributed to this report.)