NWS: Confirmed tornado causes damage on Crystal Coast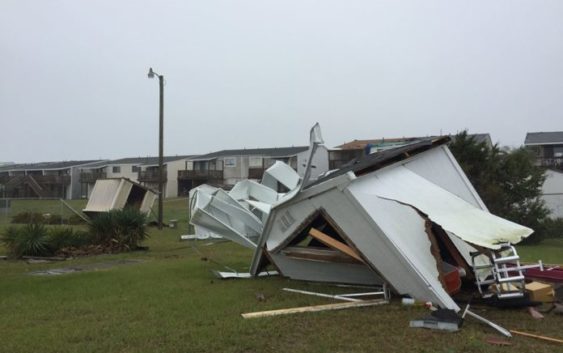 View The
Original Article Here
Share on Facebook
Tweet on Twitter
A confirmed tornado caused some damage on the Crystal Coast on November 13, 2018. (Photo: US National Weather Service Newport/Morehead City NC)
ATLANTIC BEACH, NC (WCTI) — A confirmed tornado caused some damage on the Crystal Coast Tuesday morning, according to the National Weather Service.
The National Weather Service surveyed the damage and determined it was, in fact, a tornado. The report came in to NWS at 4:44 a.m. in Atlantic Beach.
Approximately 1,200 Duke Energy customers are without power in Atlantic Beach. That's where a power line came down in the storm, knocking out power. The downed power line is along W Fort Macon Road, near Sands Villas.