International organization provides clothing to women affected by Florence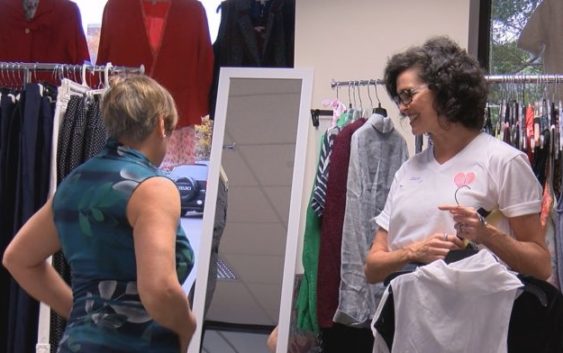 View The
Original Article Here
Share on Facebook
Tweet on Twitter
Women could put together a new wardrobe from a variety of clothing donated by the Cabi Foundation. (Photo: Kylie Jones/WWAY)
WILMINGTON, NC (WWAY) — Stylists from around the Wilmington area came out to help women get back on their feet after Hurricane Florence.
The Cabi Clothing Giveaway was put on by the Cabi Foundation. The foundation helps victims of natural disasters all over.
Cabi stylists donated more than 6,000 items from clothing, to shoes for women who lost everything during Florence. Everything was free of charge.
One stylist talks about the mission of the event.
"We just want to really put a smile on everyone's face who has been devastated and emotionally distressed, and has just lost everything. We have casual clothes to working clothes. Our sizes are from zero to 16," said stylist Tracy Mullins.
Mullins says each woman was paired with a stylist who helped rebuild their wardrobe. All the apparel was either brand new or a floor sample.