Bladen County road reopens after Hurricane Florence damage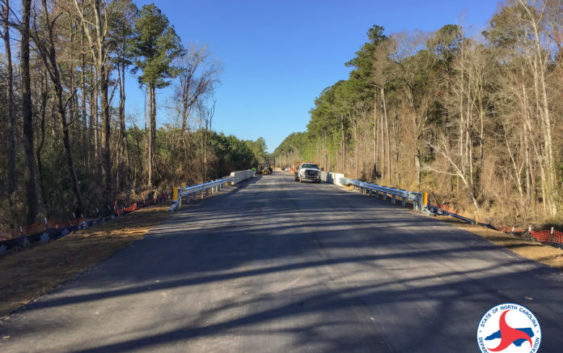 View The
Original Article Here
Share on Facebook
Tweet on Twitter
Johnsontown Road in Bladen County reopened Feb. 8, 2018 after extensive damage by Hurricane Florence floodwaters required a new bridge. (Photo: NCDOT)
ELIZABETHTOWN, NC (WWAY) — A section of Johnsontown Road, which had been closed since Hurricane Florence, reopened Friday in Bladen County.
According to NCDOT, the September storm's floodwaters undermined the pavement leading to both sides of the bridge, and it damaged the substructure of the bridge, which was built in 1970 and crossed Turnbull Creek near N.C. 242.
To expedite repairs, the NC Department of Transportation used a process known as Express Design Build when it awarded a nearly $1.2 million contract following the hurricane.
It's the last road in Division 6 that had been closed due to floodwaters. The division covers Bladen, Columbus, Cumberland, Harnett and Robeson counties.