Duke Energy crews in NC prepare to help Florida in Hurricane Dorian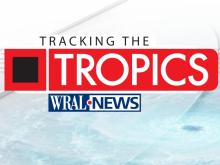 View The
Original Article Here
Raleigh, N.C. — Duke Energy is closely monitoring Hurricane Dorian and has crews from the Carolinas preparing to help out in Florida.
The company's headquarters is in Charlotte, and it serves Florida as well as North Carolina, South Carolina, Kentucky, Ohio and Indiana.
Crews in the Carolinas are on standby to travel south to help when Hurricane Dorian strikes Florida. It's expected to be a Category 4 hurricane when it does.
Crews there have been working around the clock as the storm approaches the East Coast, making sure that power poles and lines are working properly and that adequate equipment is in place to restore power after the storm.
For safety, crews from the Carolinas that may help Florida communities will first stage in areas that aren't in Dorian's path.