'This was my home. It will be again.:' Beach residents rebuilding on the one-year anniversary of Hurricane Isaias
View The
Original Article Here
Ocean Isle Beach, N.C. — One year ago today, Hurricane Isaias slammed into North Carolina, spawning tornadoes and floods.
The category one hurricane made landfall at Ocean Isle Beach. The mayor says it triggered the worst flooding she had ever seen on the island.
WRAL News revisited the island a year later, where the hardest-hit residents are still rebuilding – not from high water, but from flames.
"This was my home. It will be again," said Cheryl Cullina.
The bones of her home are showing: The lumber, the building wrap.
Same for her neighbor's home. And her neighbor's neighbor.
For Cullina, this is not a vacation house under construction – she and her husband live in Ocean Isle Beach full-time.
On that stormy night, they were both home. Her husband saw a flicker outside.
"He came back in and said, 'It's not the light bulb that's flickering,'" she recalls.
No – it was something much more menacing. In the middle of a flood, with water everywhere, fire raged two doors down.
"I didn't believe him. He said ,'Go take a look for yourself and hurry up – we've got to get out of here.,'" she recalls. "The flames were coming up over the house, and it was too hot."
The couple jumped in their cars, but by then the street was flooded. There was debris everywhere, causing flat tires.
"We kept stalling out, but with a whole lot of luck, we got our cars out. We got our cat out, and we got ourselves out," she says.
Across Ocean Isle Beach, flooding from Hurricane Isaias sparked electrical fires that destroyed nine homes.
One person was flown to the hospital.
Cullina said she never imagined fire would be a risk during a hurricane.
Isaias made landfall just after 11 p.m., August 3, 2020.
It was the highest flood event at Ocean Isle Beach that Cullina had ever seen during her time there.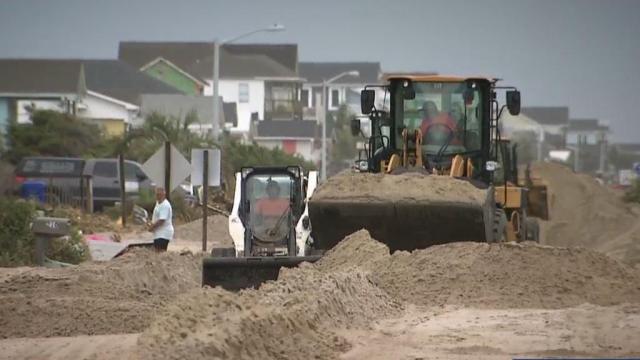 Mayor for 18 years, Debbie Smith, a lifelong resident of Ocean Isle, also remembers the intense flooding. Seventeen inches of water rushed into her garage that night.
"Things got wet that don't usually get wet," said Smith.
Like cars and electrical panels beneath homes, which touched off those fires.
"Isaias struck Ocean Isle Beach as a category one hurricane. All this marsh grass was invisible – under water," said Smith. "We've certainly had more powerful storms that brought in a lot more wind that caused structural damage and dune erosion from the ocean side. But this was the worst storm just from rising waters."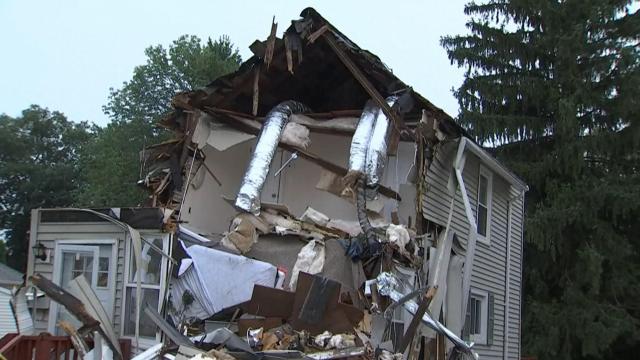 Even after the flood and the flames, Cullina hopes to move into her rebuilt house this fall.
"If there's a lesson from Isaias, it's this: A hurricane doesn't have to be high category to unleash heavy damage," said Smith.
But paradise isn't lost – it just needs to rebuild.