Damage from Florence? Here's how to file an insurance claim.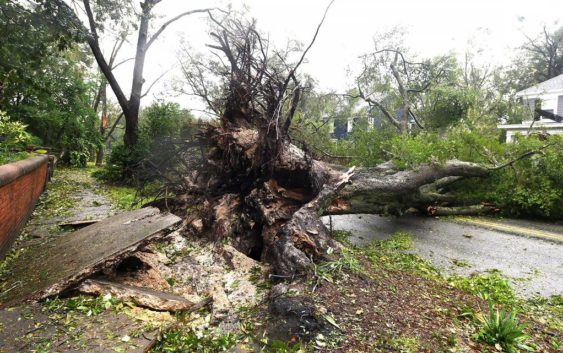 View The
Original Article Here
Hurricane Florence is leaving a path of destruction all over North and South Carolina.
When the storm has passed insurance agents will be available to assess your damages and help you file claims. The N&O reported Friday that the N.C. Department of Insurance will also assist in processing claims. The agency plans to set up Consumer Assistance Centers in shopping centers and other public places, to be announced at a later date. The locations will be listed at www.ncdoi.com.
If you have damage from Florence, here's what you need to know to start filing an insurance claim. The tips are compiled from the Consumer Federation of America (CFA) and other consumer groups:
1. Report your claim as soon as possible as insurance companies generally handle them first come, first serve. Be persistent but also be patient as there will a large volume of calls.
2. After you file the claim, be sure to write down your claim number and keep it handy for easy reference. This will help the insurance claims department find your case more easily in subsequent phone calls and emails. Take notes documenting every contact, include the date, time, a brief description of the conversation and the name of the person with whom you spoke.
3. Keep receipts for any expenses related to immediate repairs you had to make to secure your home as well as any living expenses (hotel, evacuation costs, meals) if you could not return to your home in the wake of the storm. In wind claims you should get reimbursed for such additional living expenses. If your claim is limited to flood insurance, additional living expenses are not covered. Do not make permanent repairs unless the insurance adjuster has reviewed your claim and given you permission to make the fixes.
4. Make a list of damaged items you can give to the adjuster. Take photos or video of damaged property.
5. When the insurance company sends out an adjuster, ask if he/she is an employee of the insurance company or an independent adjuster. If an independent adjuster, ask if they are authorized to make claim decisions and payments on behalf of your insurance company and ask for the name of the in-house company adjuster to whom the independent adjuster will be sending your information.
5. If you don't have flood insurance, call your home insurer anyway. Some homeowner policies that exclude damage related to flooding may cover damage from water and wind damage.
6. Damage to your car from downed trees and flooding should be covered by the comprehensive portion of your auto insurance.
7. Those who traveled during Hurricane Florence or had to cut their trips short to deal with storm damage should reach out to their travel insurance provider if they bought a policy for their trip.
8. Be wary of strangers who come to your door claiming to be insurance adjusters or contractors and beware of Robocalls asking for insurance payments or personal information.
9. If a neighbor's tree has fallen on your house your own insurance policy would typically cover the damage. But policies differ on whether tree removal or debris is covered; some policies only cover tree removal if the tree has fallen on your house or other property such as a fence or utility shed.
10. If you have no insurance, check nonprofit groups and register for federal disaster relief at DisasterAssistance.gov, by downloading the FEMA mobile app or by calling 1-800-621-3362. Assistance can include funds to help with temporary housing, home repairs and other disaster-related expenses, including crisis counseling and legal assistance. For more information on FEMA aid go to http://nando.com/52s.
Mary Cornatzer of The News & Observer contributed to this article.